Baertschi, based in Switzerland and established in 1883, focus on building high quality machines for the maize and vegetable sectors.
Manterra are pleased to represent Baertschi in the UK where the Oekosem strip till cultivator offers great potential.
March Product of the Month:
Baertschi Oekosem 4R750, P.O.A.
In a single pass the Oekosem Rotor Strip-Till process loosens the soil and creates a seedbed in defined rows. It allows you to loosen, cultivate, fertilise and sow all in one pass, saving you time and money while improving soil quality. The Oekosem process is designed in Europe for European conditions which are inevitably often wet. The powered rotor in the Oekosem ensures adequate tillage of the seeding zone in heavier soils and mixing of mulch through the soil profile.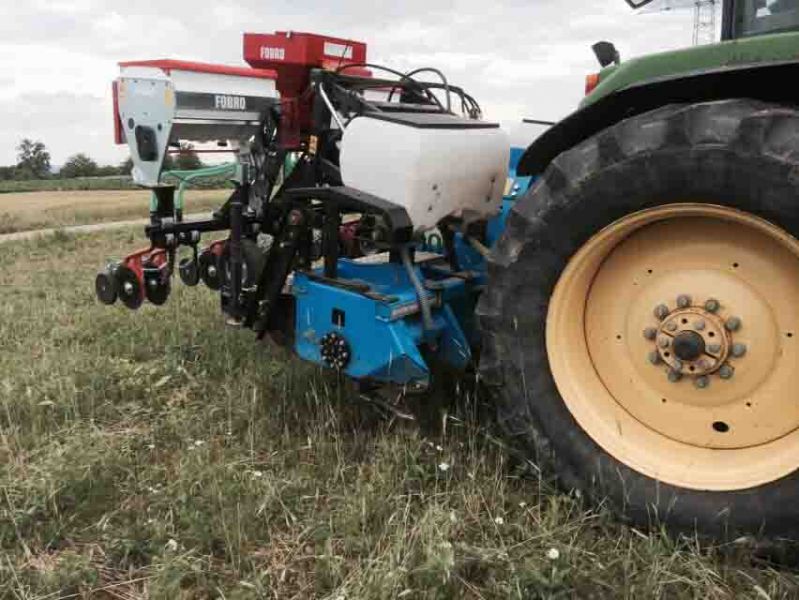 With the Oekosem 4R750 the 4 rows are spaced 75cm apart making it ideal for maize establishment. The working depth of the cultivator is between 7-15cm, and of the loosening legs down to 25cm. Other working widths are avialable with row spacings as low as 37.5cm.